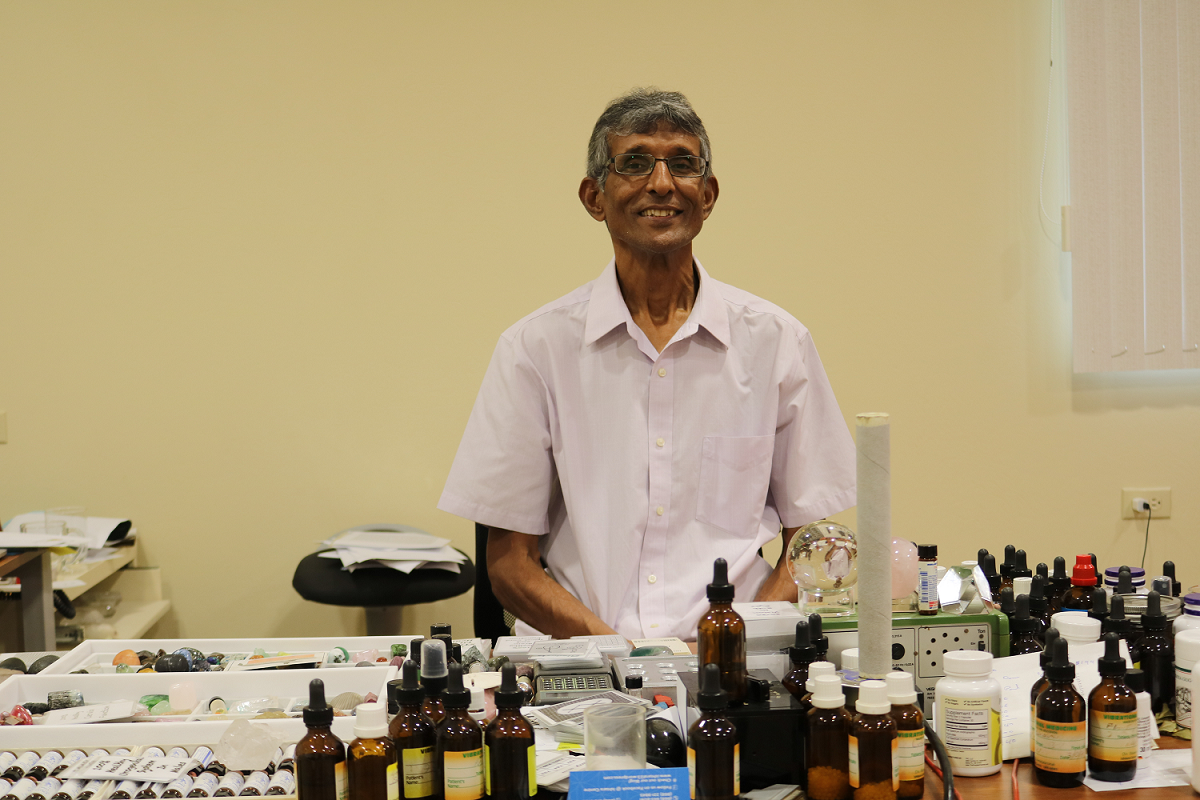 Dr. C.H. Ramnarine is the centre's lead clinician. His 35 years of experience and research has established him as one of the country's authorities in natural health and healing. We use various modalities including nutritional & herbal medicine, homeopathy, colour / light therapy, and energy balancing to assist the body's healing response and promote wellbeing.
Ishtara Centre is a natural health clinic in Trinidad and Tobago, run by licensed medical doctors. The clinic was founded by Dr. Harry Ramnarine and represents his pioneering work over the last 40 years in the field of Energy medicine, Quantum Field Technology and Bio-Mathematics.
We offer medical consultations, advanced therapeutic strategies and a natural health shop.
All of our clinicians are medical doctors, fully registered with the medical board of Trinidad and Tobago.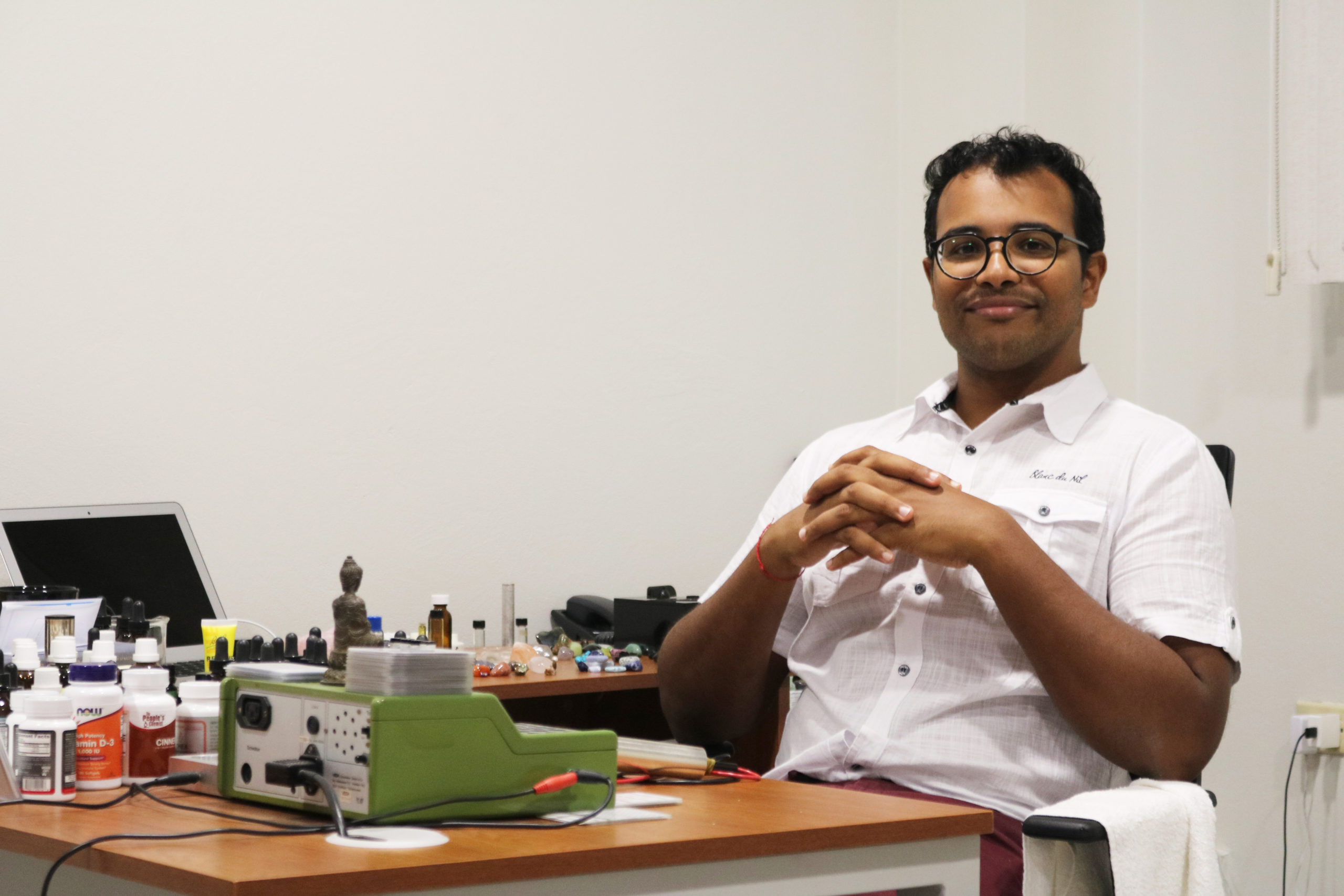 Special Interests: Diet/Nutrition, Immune system function, Mind/Body consciousness healing.
Dr. Adriel Ramnarine MD
Completing medical training at St. Georges Medical School Grenada.  After graduating Dr. Adriel tutored medical students in the field of Microbiology and Immunology at his Alma mater.  He worked in the field of Accident and Emergency at San Fernando General Hospital and Couva District Health Facility for a number of year before joining Ishtara in 2015. 
Training directly under Dr. Harry Ramnarine and supplementing his training with certification in Auriculotherapy as taught by Dr. Rafael Nosier of France.  Dr. Adriel Ramnarine also consults for general conditions bust has a special interest in Diet/Nutrition, Immune system function, Mind/Body consciousness healing.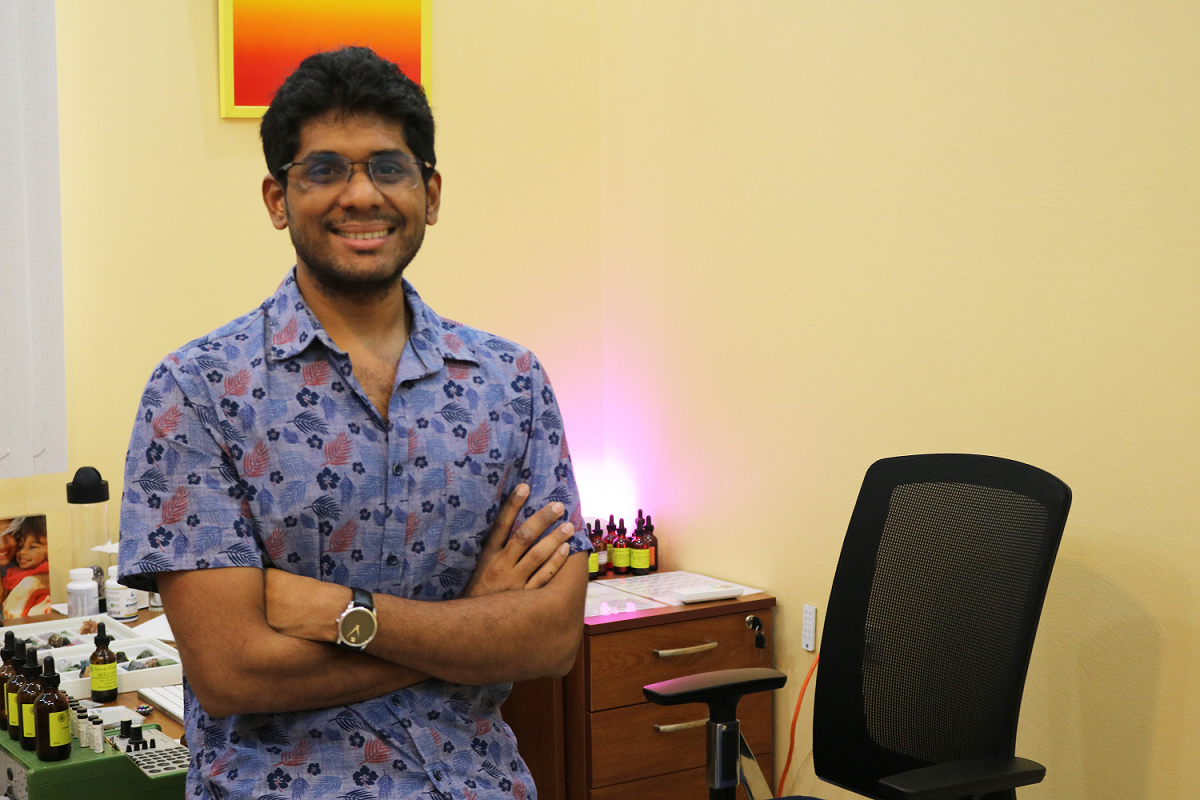 Special Interests: Autoimmune disease, Sports Medicine.
Dr. Roshan Ramnarine MD
 Dr Roshan started his training under Dr Harry Ramnarine prior to his commencement of medical school, and once completing his doctoral training and obtaining his ECFMG certification, he worked in Eric Williams Medical Sciences Complex in the fields of Pediatrics and Intensive Care, also working for a number of years as a GP.
While in hospital, he furthered his holistic studies and trained in the area of Qi Gong, and after formally joining the Ishtara Family in 2018, he went on to receive training in Photobiomodulation/laser therapy and Auriculotherapy.
He consults generally, but has a special interest in autoimmune disease, and sports medicine.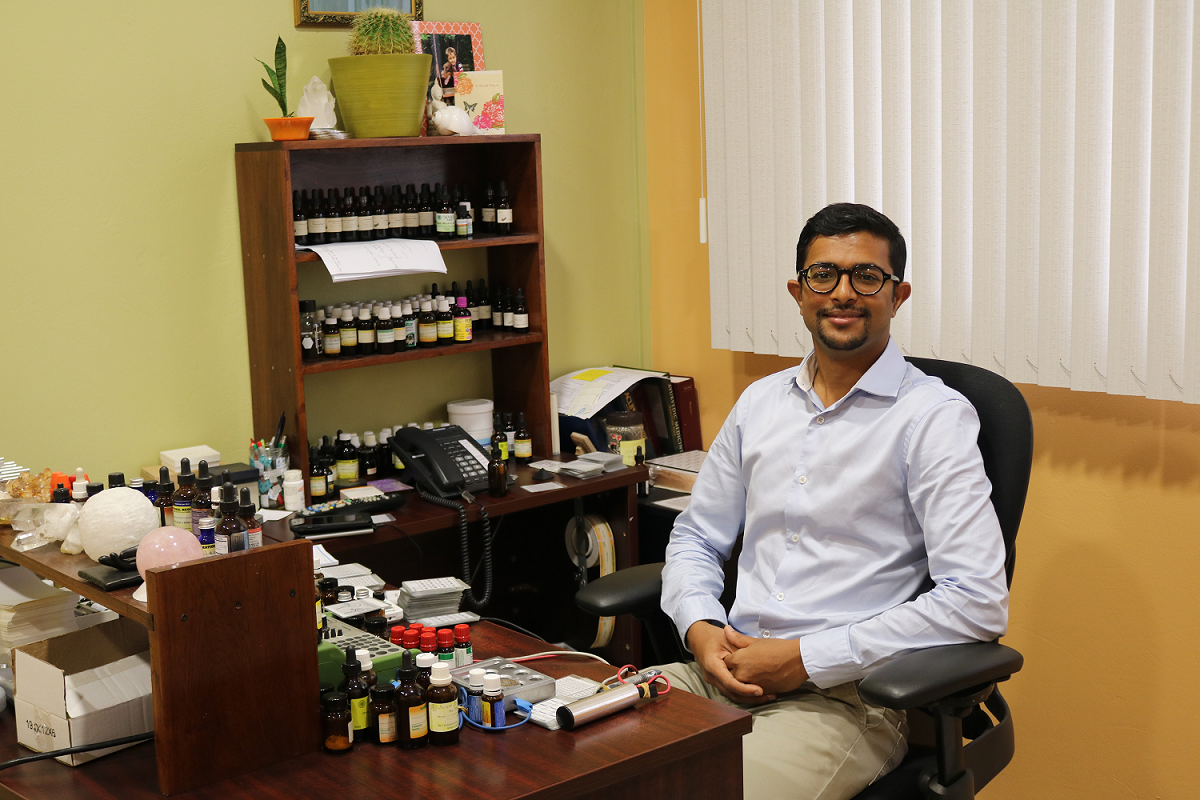 Special Interests: Human Microbiome, Mitochondrial Medicine and Intracellular Detoxification
Dr. Nilash Ramnarine MBChB, MRCP(UK)
Graduating from University of Dundee medical school Scotland in 2005, Dr. Nilash Ramnarine worked for National Health Service Scotland for a further 5 years, gaining experience in internal medicine and becoming a member of the Royal College of Physicians UK in 2009.
Dr. Nilash returned to Trinidad and joined the Ishtara centre in 2010 where he apprenticed directly under Dr. CH Ramnarine.He also complemented this training with instruction in chinese medicine theory, acupuncture and Qigong.
Dr. Nilash consults for general conditions but also has a keen interest in the human Microbiome, Mitochondrial medicine and intracellular detoxification.
He is also an avid writer in the field of natural health and wellness, his independent work can be accessed through the Ishtara Blog